| Call Us Now!
(360) 794-2006
Brian K. Leonard PS Attorney
Enum Claw Lawyers & Legal Services
---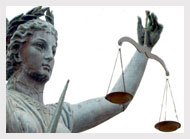 As Enum Claw lawyers, the attorneys at Brian K. Leonard PS Attorney, understand that the law affects people in many different ways. This is why we are happy to count amongst our ranks some of the best Enum Claw attorneys specializing in various areas of the law. Each and every one of our skilled Enum Claw attorneys have experience in both counsel and representation, and many of them are certified in more than one area including Personal Injury Law, Personal Injury Lawyer and Lawyer. Here are only a few of the services that you can rely on Brian K. Leonard PS Attorney to perform to your entire satisfaction:
Civil Litigation

For matters involving a lawsuit resulting from a dispute between private parties (individuals or corporations). Cases falling under the civil litigation area of the law are usually concerning matters such as breach of contract, debt collection, malpractice or injury.

---

Criminal Law

For all cases involving crimes committed against the public. Unlike

civil litigation services

, which deals only with private disputes, criminal services are specifically designed for charges made against a or several individuals by the government. Our Enum Claw criminal lawyers have experience both in working for the government as Monroe, Edmonds and Enum Claw areas area prosecutors and in representing accused members of the public as defense lawyers.

---

Family Law

For all matters relating to legal aspects in regards to relationships between members of a family. This includes marriage and

cheap divorce online

, child custody, the writing of wills, adoption and any other matters related to family relationships.

---
Corporate & Commercial Law

For matters relative to the creation and maintenance of businesses and corporations. These cases often involve the drawing up of contracts, handling and supervision of all matters relative to mergers, liability, financing and other commercial matters.

---

Labor & Employment Law

For all matters related to rights and obligations of employers, workers and union members. Our Enum Claw attorneys offer counsel, advice and representation to management, employees and government representatives on issues such as employment standards and workplace health and safety.

---
These are only a few of the many services that Brian K. Leonard PS Attorney offers. For more information, or if you would like to schedule an appointment with one of our experienced Enum Claw attorneys, call us or visit our Monroe, Edmonds and Enum Claw areas offices today.